Centre, Ala., is the home of beautiful Weiss Lake, 33,000 acres of blue water know as "The Crappie Capitol Of The World," located in Cherokee County, in the very center of the county.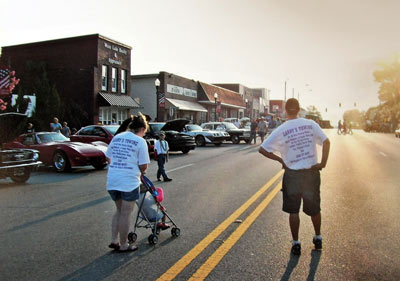 Settled in early 1840's, Centre became the county seat in 1844 with the U.S. Postal Service insisting on the use of the word "Center" as the mailing address. Concerned citizens of the county continued to spell "Centre" and petitioned the Post Office Department to formally adopt that spelling honoring, as tradition says, the family from England who originally settled Centre.
John Jonathan Pratt, who invented what is believed to be the first typewriter, resided in Centre until the eruption of the Civil War preventing financing for his machine known as the pterotype. He moved to England where he secured the patent. Pratt died in 1905 and is buried at Pratt Cemetery in Centre.
Also located in Centre is the grave of Chief Pathkiller, last local Chief of the Cherokee Indians. He is buried in the Garrett Cemetery on the bank of the Coosa River.
---
Nearby attractions: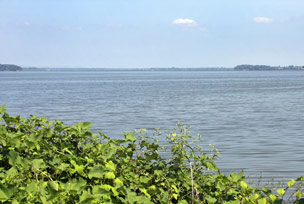 Weiss Lake, "The Crappie Capital of the World"
Weiss Lake is a 30,200 acre impoundment of the Coosa, Chattooga, and Little Rivers offering 447 miles of shoreline with shallow flats, underwater dropoffs, deep channels and large coves. There are four free public access areas and 37 privately run marinas. Lake conditions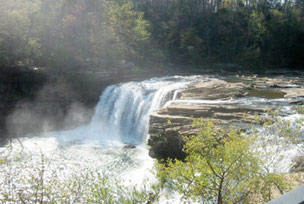 Little River Canyon National Preserve
This natural wonder varies from one-half mile to a mile and a half wide. One of the most extensive canyon systems of the Cumberland Plateau section of the Appalachian Mountains division. Little River flows for almost its entire length down the middle of Lookout Mountain and is among the cleanest and wildest waterways in the South. Web site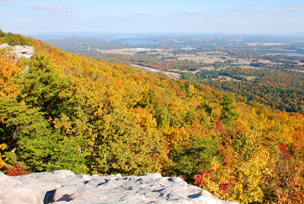 Cherokee Rock Village
This 200+ acre park contains boulders as large as 200 ft. tall and dating back 300 million years to the Pennsylvanian Period of Geologic time. It offers breath taking views of Weiss Lake and distant cities. Cherokee Rock Village is a popular destination for rock climbers from around the nation. Click here for map.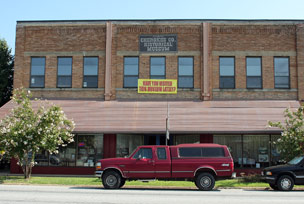 Cherokee County Historical Museum
Cherokee County history and heritage is depicted in displays of old local newspapers, shotguns, wagons, Indian artifacts, doll collections, celebrity memorabilia, housewares, telephones, photographs and railroad artifacts. The museum is next to the courthouse in downtown Centre. Web site


---
Former Mayors:
Charles P. Ward, JR
Jun 1, 1937 – Sept 28, 1948
Dr. W.A. Powell
Sept 28, 1948 – Oct 5, 1964
Glen Williamson
Oct 5, 1964 – Nov 4, 1971
Lillian White
Nov 9, 1971 – Oct 6, 1980
Ed Yarbrough
Oct 6, 1980 – Sept 18, 1987
Jeff A. Johnson
Nov 10, 1987 – Oct 4, 1992
Paul W. Maddox
Oct 5, 1992 – Oct 6, 1996
Phil Powell
Oct 6, 1996 – Nov 3, 2008
Tony Wilkie
Nov 3, 2008 – Present