Centre Parks & Recreation Department
401 E Main St.
Centre, AL 35960-1525
(256) 523-8509
centrepr@outlook.com
A word from the Director:
Centre Parks & Recreation program was established in 2002. We emphasize fun, fitness, fellowship, creativity and learning in all programs.
The City of Centre is now requiring background checks for all coaches. You may complete your background online by following this link https://opportunities.averity.com/CPRD
---
Amenities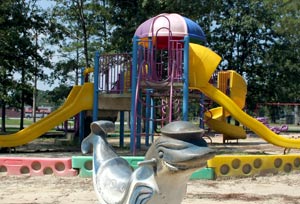 Established in 1949, City Park helps to provide an outlet for recreation activities for the community. It has 8 recently upgraded tennis courts, a beach volleyball court, 250,000-gallon swimming pool, an acre of Game Time Power Scape playground equipment; including our latest addition with softer rubber mulch, baseball field, a large and small pavilion with bathrooms and barbecue smoker grill. If you would like to make a reservation to rent the City Park Pavilion, please contact City Hall at 256-927-5222.
The JFK Building located in the Bay Springs Community, is a multi-function activity center for all ages, to include a basketball court.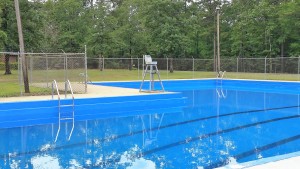 The Centre Swimming Pool is open every summer. Reservations for private parties may be made by contacting Centre City Hall. In 2016, several renovations were made such as: a new filtration system being installed to ensure water quality, new concrete being poured, and a new paint job. The pool is open seasonally 7 days a week from 12 – 5 pm. Admission is $3 per person, $115 for a season pass for a family of 4, $25 each additional person. Reservations for parties may be made for any day from 10:00 – 12:00 or 5:00-7:00, $75 for 2 hours, up to 50 people by calling 256-927-3511.
Sports complexes:
Ed Yarbrough Park is a multi-use facility with four Dixie Youth baseball fields, four soccer fields and a walking / running track.
Centre Sports Complex is a multi-use facility also providing USSSA Girls Fast pitch softball, USSSA Baseball Tournaments, Dixie Boys Baseball and Freedom Sports Adult Softball.